RELIABILITY YOU CAN COUNT ON
Cat® C7.1 engine offers increased power density with a combination of proven electronic, fuel, and air systems.
Equipped with automatic Cat regeneration system, Cat Clean Emissions Module (CEM) with Diesel Particulate Filter (DPF), and Diesel Exhaust Fluid (DEF) tank and pump.
Thorough component design and machine validation processes result in unmatched reliability and uptime.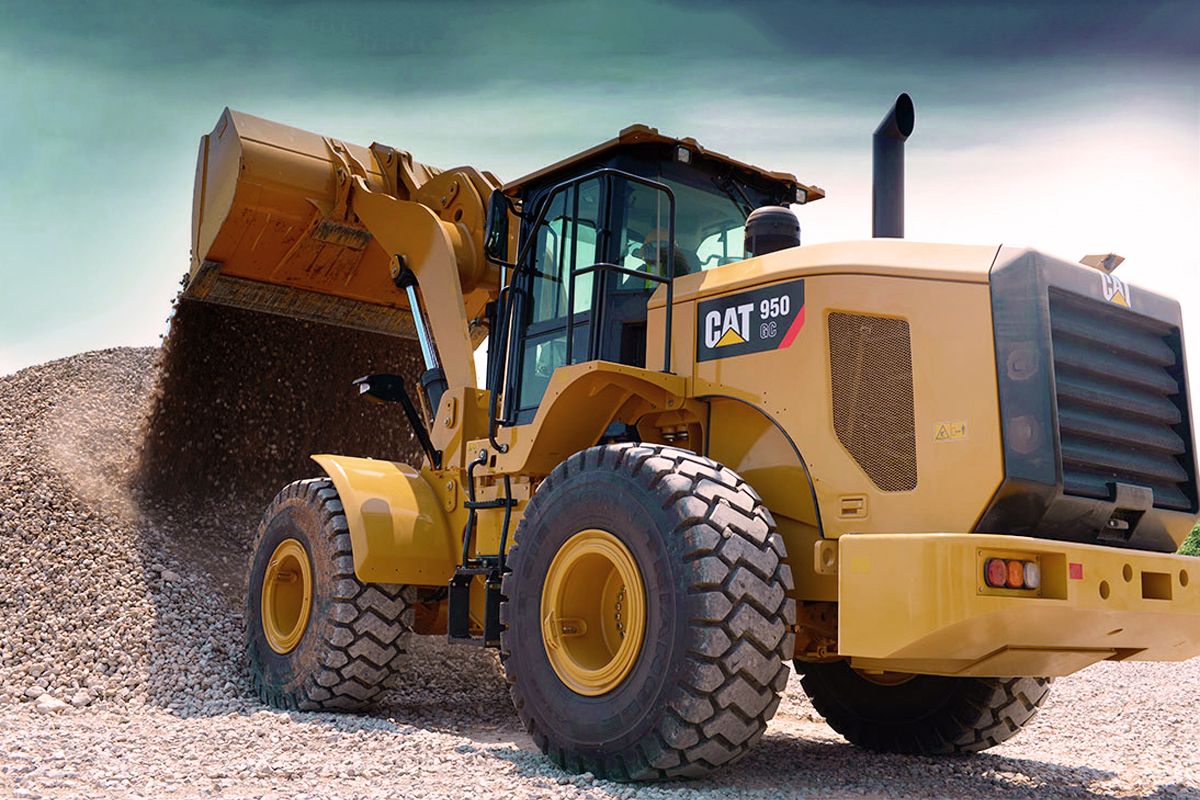 ACHIEVE GREATER PRODUCTIVITY
The proven Cat Z-bar linkage geometry with Performance Series Buckets offer excellent penetration into the pile and high breakout forces. Combined with best-in-class standard dump clearan ce, this results in low fuel consumption and exceptional production capabilities.
Cat designed, electronically controlled, automatic powershiftcountershaft transmission features shift protection and is equipped with a split flow oil system for efficiency, durability, and smoother gear changes.
Optional Fusion™ quick-coupler control features a selectable kickout to adjust for efficient bucket and fork applications.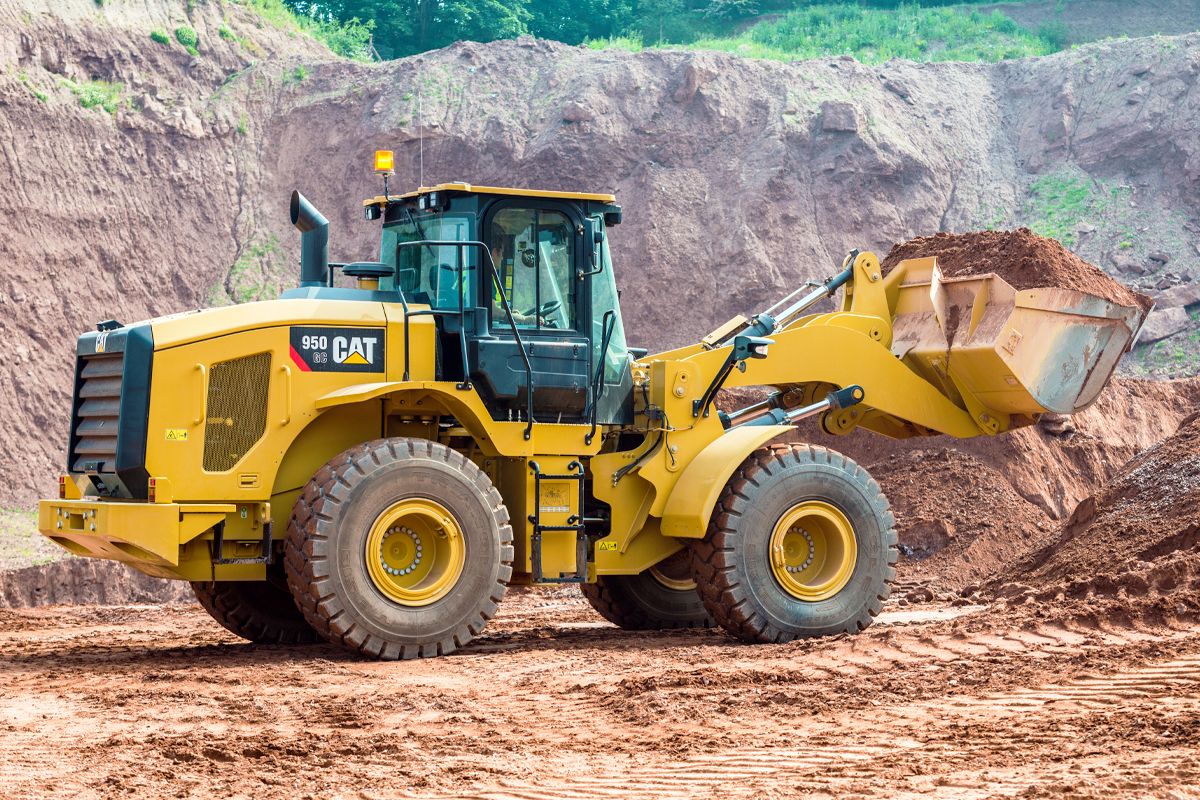 DO MORE WITH LESS FUEL
Engine Idle Management System (EIMS) and Auto Engine Idle Shutdown (EIS) maximize fuel efficiency by reducing engine rpm after a specified amount of idle time.
Electronically controlled, hydraulically driven variable speed fan adjusts to meet the varying cooling requirements of the machine. This results in a reduced average fan speed, lowering fuel consumption, noise levels, and radiator plugging.
Load sensing hydraulics produce flow and pressure for theimplement system upon demand and only in amounts necessary to perform the needed work functions. This state-of-the-art system results in low fuel consumption.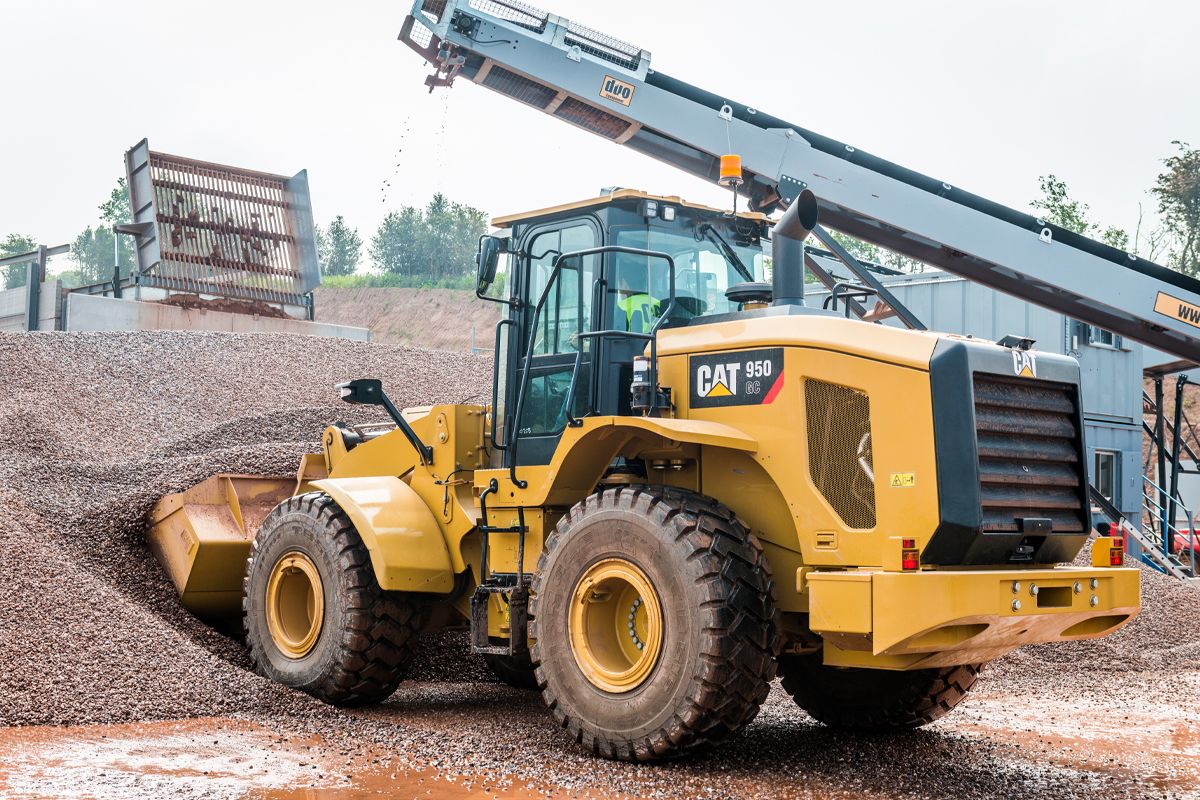 DESIGNED FOR OPERATORS
The spacious cab features easy, intuitive controls and excellent visibility which provides a comfortable working environment for efficient all day operation.
Pilot-operated hydraulic implement controls deliver comfortable, low-effort operation. Two single-axis levers or one joystick are available. Both arrangements are equipped with kick-down switches.
The adjustable steering column includes the F-N-R shifter and turn signal control lever.
Unmatched viewing area with a wide, flat, and distortion-free front windshield.
The glass stretches to the floor of the cab for excellent visibility to the bucket and front tires.
The cab roof has channels which direct rain off the corners of the cab, keeping windows clear.
Air conditioning system is standard. Ten louvered vents allow the operator to direct the air flow to remain productive and efficient all shift long.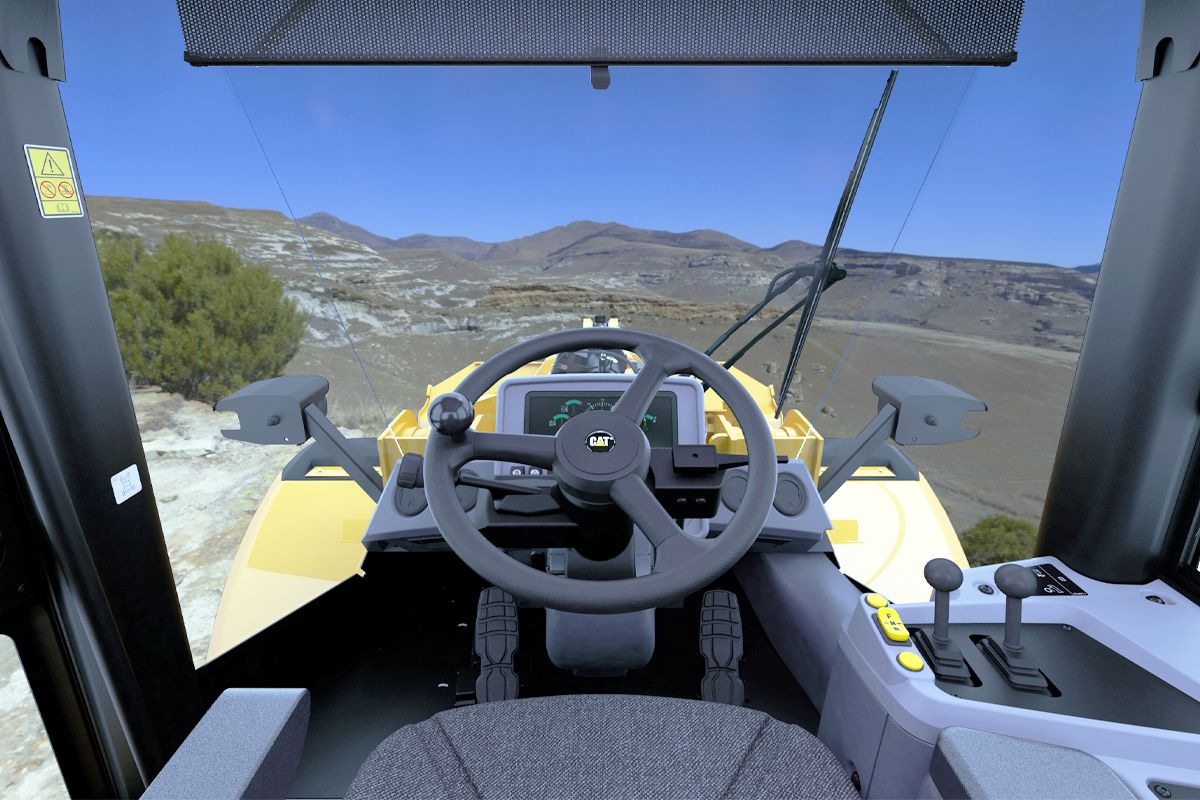 SAFELY HOME EVERY DAY
Ladders are standard on both sides of the machine to easily access the platforms.
Platforms are equipped with guard- and handrails for safe access to the cab.
The main cab door opens to the front and provides wide access to the operator environment.
Front and back wipers ensure that a clear view is maintained.
External rearview mirrors with integrated spot mirrors arestandard.
A rear vision camera is standard to clearly monitor movement behind the machine.
Hinged wheel guards, easy removal/re-install.
Optional windshield and power train guards.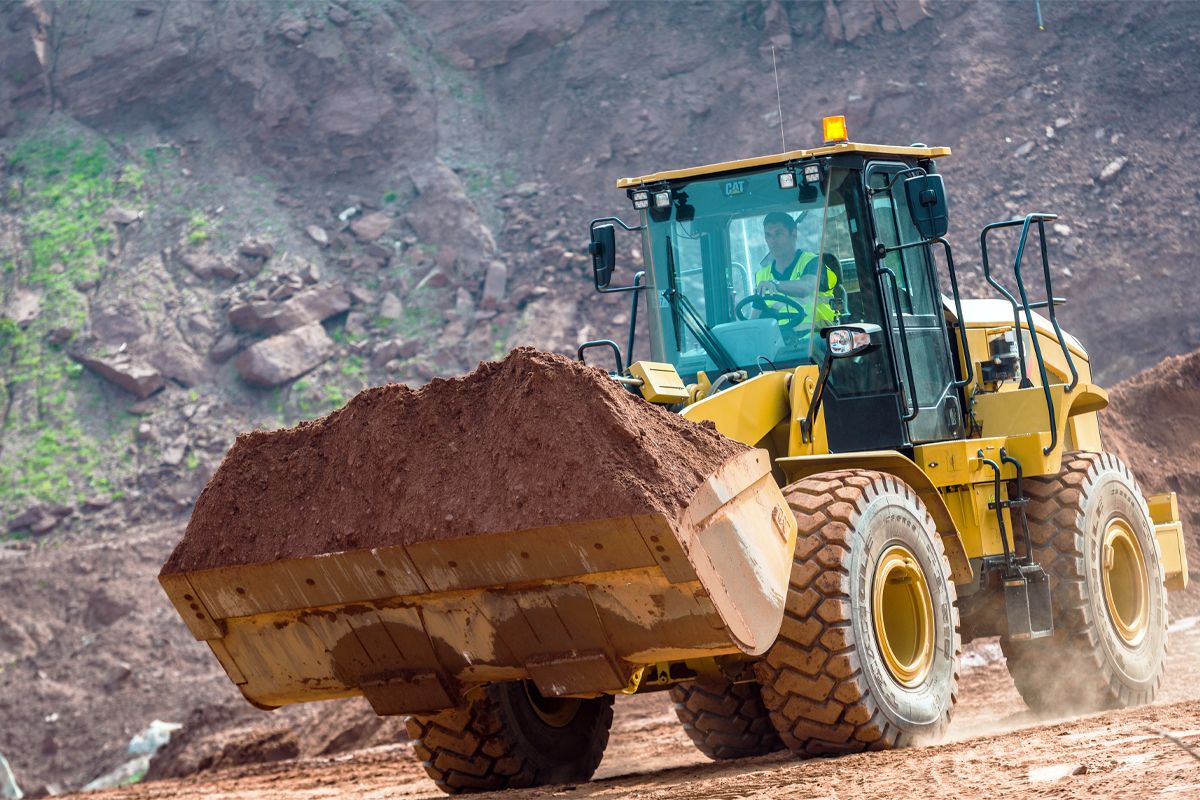 SAVE ON SERVICE AND MAINTENANCE
Grouped service points and sight gauges allow for easy daily maintenance.
Convenient access to left, right, and rear of engine compartment provides excellent serviceability.
Electrical and hydraulic service centers, along with additional key serviceability features, help make servicing and in-field component exchange quick, easy, and efficient.
A rear swing-up grill gives easy cleaning access to thecooling cores.
Optional integrated Cat Autolube system provides full lube system monitoring and diagnostic test visibility. One-button control, including fault flash function.
Caterpillar design and manufacturing techniques assureoutstanding service life.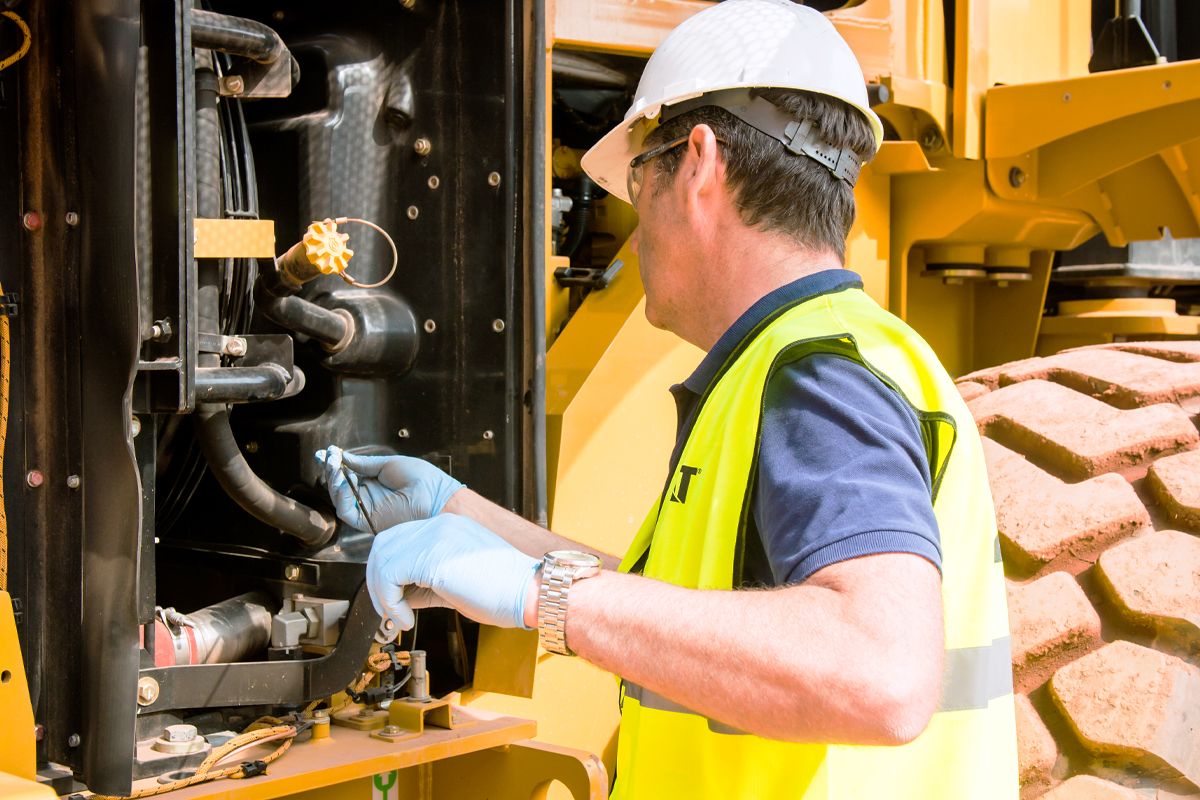 CAT PRODUCTION MEASURMENT KIT
This optional kit is simple to install compared to other 3rd party payload systems*.
On-the-go weighing** for precise load targets with provenaccuracy, flexible installation, and easy calibration and setup.
Brings payload weighing to the cab so operators can work more productively and deliver consistently accurate loads.
Increases productivity, weighing while lifting with no interruptions in loading cycle.
High efficiency: load to exact specification, load more trucks faster, and move more material for more revenue.
Improve efficiency with less rework; save time, labor, fuel,and costs.

* Not available in all markets
** Not legal for trade